C4 Pre-Cut Insulation Kit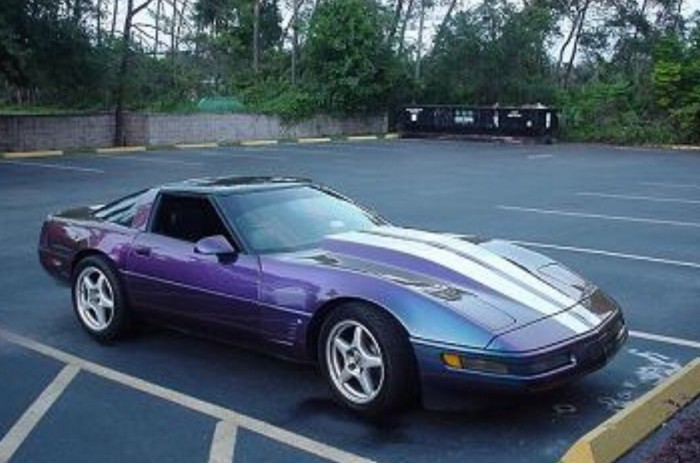 TIRED OF ALL THE EXCESSIVE HEAT AND NOISE
IN YOUR C4 CORVETTE??

QUIET IT DOWN TODAY!
Our PRE-CUT C4 insulation kits are currently available for 1984-1996 Corvette Coupes.
The kit will work for the Convertible also. Because the rear of the convertible is so small we do not offer the pieces pre-cut.
HOWEVER, let us know that you are ordering for a convertible and we will include more than enough extra material
to cover the rear and have extra left.
THIS KIT REALLY MAKES A DIFFERENCE! YOU WON'T BE DISAPPOINTED!!
We have sold well over 1,000 kits for the C4, C5, and C6's with customer reviews raving about their satisfaction.
The noise reduction will make conversations much more enjoyable with your passenger. The stereo will also perform more efficiently with less road noise to compete against. Nice for quieting down that long commute home
or cross-country cruise when you want to relax.
(Don't worry, you can still roll the windows down for more noise)
The material is a semi-dense neoprene foam covered on BOTH sides with heat-rejecting foil (REJECTS 97% of radiant heat) It is 3/16" thick so it will not interfere with fit for reassembly.
This material was also used in
Dodge Vipers (pre-SRT) from the factory (and Prowlers when they were in production)
a big manufacturer like that wouldn't spend money on something that didn't work.

Full installation instruction files are included with each kit to guide eveninexperienced customers through the disassembly and install, with pictures, tool list (basic hand tools is all you need), and floor layout diagrams.
Average install for one person should take avg 4-8 hours for a full install(minus insulating the entire console)
Requires one roll of aluminum tape for edge sealing and a clean look.An optional can of spray adhesive helps the install too.
NOTE: This example is an complete strip-down. The normal kit / install does not cover the center tunnel due to the amount of disassembly involved.The kit does come with ample extra material to cover this area should you decide to do it
OUR EXTREME KIT ADDS APPROXIMATELY 15 lbs OF HEAVY RUBBER-BASED / SOUND BLOCKING INSULATION